CNC Machining Services In China
Looking for a competitive advantage, rapid turnaround supplier for your CNC machining project? WayKen is an expert in CNC machining service in China for both CNC prototypes and machined parts of end-use.
We provide CNC milling and CNC turning of various materials, as well as drilling, tapping, EDM (Electrical Discharge Machining), and wire EDM. Our ISO 9001 certified production process, combined with professional machining experience and advanced CNC machines ensures your parts are made right the first time, every time.
What Are We Good at CNC Services
From Prototype to Full Production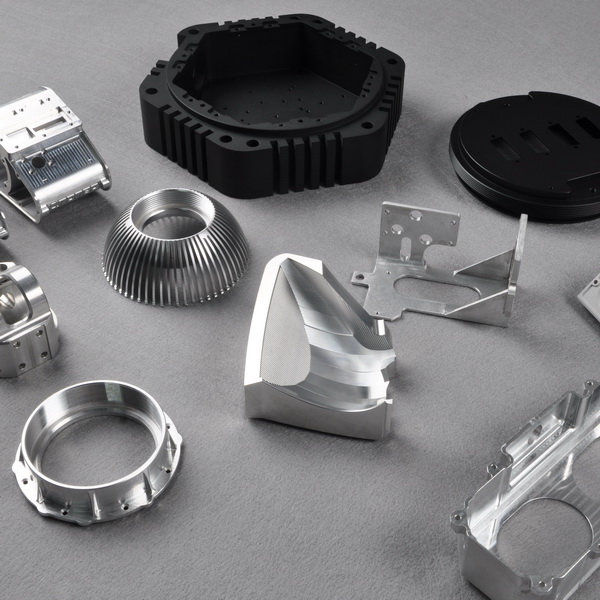 CNC Prototype Machining of Complex Designs
We are good at precise CNC machining of functional prototypes with complex geometries, and provide support for your design verification and engineering testing. For example, optical parts with detail-oriented, aluminum housing parts with complex structure.
Custom Low Volume CNC Machining
Need to bring products to market faster? CNC machining is proving to be a versatile solution to producing custom parts fast and flexibly. Our experienced team can increase efficiency and reduce machining costs with flexible machine tool configuration and machining practices, and can provide customized low volume CNC machining services for any industry.
Our Advantages in CNC Machining
More than 30 engineering-grade materials can be used for CNC plastic machining. The machined plastic parts are 100% functional and able to be mechanically tested.
Whether it is prototypes or end-use parts, our mastery of CNC metal machining techniques help us achieve tighter tolerances, faster turnaround times, and more challenging manufacturing projects.
Put Your CNC Parts Into Production Today.
CNC Milling
CNC milling is a subtractive form of manufacturing that uses cutting tools to moves and rotates to remove material. CNC milling can be used for cutting and machining operations of various plastic and metal materials. It is suitable for any industry that requires precision components and is also an ideal tool for making molds.
CNC Turning
CNC turning removes material by contacting a cutter with the high-speed rotating workpiece, and is usually used to create round or tubular shapes. The CNC turning process allows the generation of complex external geometries and internal holes, including the machining of various threads.

5-axis CNC machining allows complex parts with multiple side features to process up to five sides in a single setup. This can pay big dividends in better machine utilization, reduce setups and cycle times, and improve quality. The ability of 5-axis machining will make our machining shop more cost-effective for a wider range of work.
Need to achieve a tight tolerance of ±0.0005″ or better? With proven expertise, advanced CNC technology and inspection equipment, we have the experience to provide perfect accuracy and repeatability, even for the most complex parts. We are committed to providing precision CNC machining services to meet or exceed customer expectations.
Applications of CNC Machining
WayKen's general tolerance is applied to ISO 2768 (medium) for machined plastic and ISO 2768 (fine) for machined metals. Typically, we can hold a CNC machining tolerance from ±0.005″ (±0.125mm) to ±0.002″ (±0.05mm). If tighter tolerances are required, a 2D drawing with complete information will be necessary. Our engineering team will communicate with you the critical dimensional tolerances and provide the highest degree of precision possible.
We have more than 30 engineering-grade plastic and metal materials that are suitable for CNC machining applications in various industries.
Plastic: ABS, PC, ABS+PC, PMMA(Acrylic), PA(Nylon), PA+GF30, POM(Acetal / Delrin), PP, PVC, HDPE, PPS, PEEK, PEI(Ultem), Teflon, Bakelite Resin, Epoxy Tooling Board.
Metal: Aluminum, Steel, Stainless Steel, Brass, Bronze, Copper, Magnesium Alloy, Titanium Alloy, Zinc Alloy.
We support one-stop surface finishing to meet the visual and functional requirements of any design. Including sanding, sand blasting, mirror polishing, painting, printing, laser etching, anodizing, electroplating, chroming, powder coating, etc.
Complete CNC machining services from prototype to production ensure high quality, fast delivery and competitive prices.
Quote Now to Start Your CNC Machining Project
Design For Manufacturability
A Quick Guide to Designing CNC Machined Parts
Optimize your designs to avoid unnecessary machining features, limit part complexity, help reduce machining time and costs, and create machined parts faster and more efficiently.
Avoid thin walls
WayKen has As with tall walls, vibration increases when machining thin features. As a guide, the minimum thickness of thin-walled metal parts should be 0.5-0.8 mm, and the minimum thickness of plastic parts should be 1.0- 1.5 mm. If the walls are for supporting action or taller features, the wall thickness should be increased to avoid vibrations during machining.
Avoid small or raised text
You may need to mark parts with part numbers or company names. Adding text looks really cool, but is time-consuming to process; electrochemical etching or laser marking is usually better. If you must cut text, choose recessed rather than raised text whenever possible, keep it simple and large, with a font depth of no more than 0.3mm.
Stick to the standards for threads
Sticking to standard sizes is also important when creating threads. Length should be kept to a maximum of 3 times the nominal diameter of a hole. For blind hole tapping, it is preferable to add an additional length of at least 1/2 hole diameter at the root of the hole. You might also think about using inserts. threaded coils and brass nuts provide longer service life than bare threads, especially in soft materials such as aluminum or plastic, and are easy to install.
As large an internal radius as possible
Any internal cut will generate a fillet that is half the diameter of the tool used. Milling with smaller tools takes a long time and we recommend that the radius should be greater than 1/3 of the depth of machining. The best bet is to relieve internal corners or allow for as large an internal radius as possible on mating part designs and use the same radius on all inside edges so that the same tool can be used throughout the process.
Avoid overly deep cavities, grooves and holes
The depth of the cavity and groove is usually related to the diameter of the tool used to make the internal fillets, and a good rule of thumb is to keep the cavity depth 3 – 4 times the tool diameter or the groove depth less than 4 times the feature width. Whether blind holes or through holes, the recommended maximum depth is 4 times the diameter and the minimum hole diameter is 1 mm, and it is recommended to design standard size holes. With a standard drill, holes can be machined quickly and with high precision; for non-standard holes, using an end mill will increase costs.
What do you need to know about?
We offer product developers parts machined from engineering-grade materials that are suitable for functional testing or end-use applications. Get the support you need on CNC machining and engineering information by reading the FAQ here.